Remember India vs England third ODI, which England won but the most talked incident in the match was MS Dhoni taking the match ball from the umpire. That video was gone viral and buss was, MS is considering retirement from the International Cricket.
Twitter was flooded with tweets and everyone was confused about that particular incident despite India's loss in that match which also made India lost the series. However, later Ravi Shastri confirmed about reports being completely fake.
After India's Head Coach clarifying, MS Dhoni himself has spoken about the incident. He clarifies he won't be retiring too soon, at least till 2019 World Cup. Dhoni also revealed the reason behind taking the ball, which is completely related to World Cup-2019.
As per ICC reports, Indian bowlers were not getting the proper swing in comparison to England bowlers and he took the ball for purely Home Work purpose. Mahi strongly feels that the bowlers should know how to get reverse swing correct. It will strongly help Indian bowlers in the upcoming World Cup in England.
Dhoni says, I asked the ball to see why we weren't getting enough reverse swing. Because we'll be playing World Cup in England and what's it that we have to do to get reverse swing going. That's very important. The opposition was getting it, and we should also have got it at some point or the other.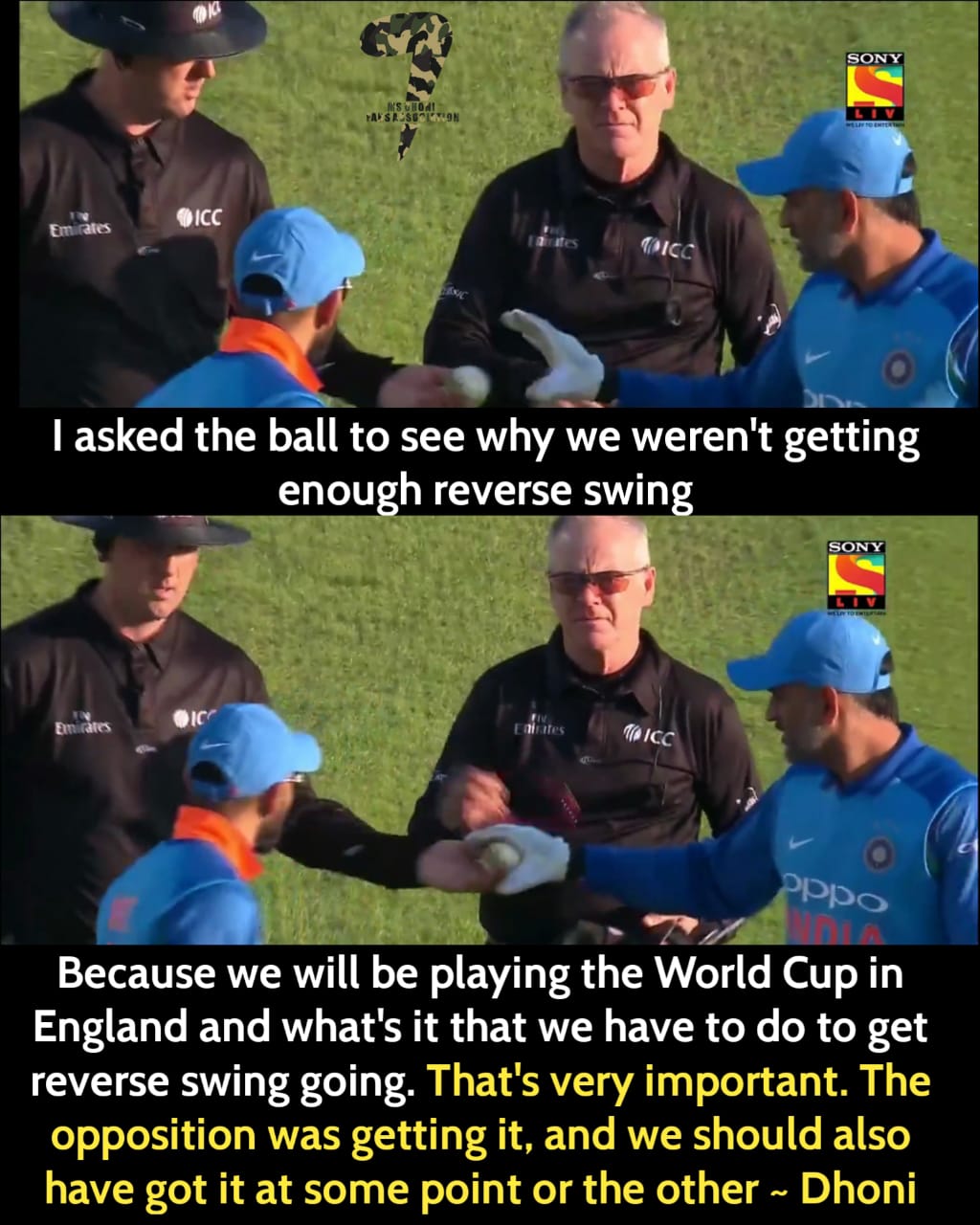 Dhoni requested the ball from umpires and handed to the bowling coach. When it comes to strategies, Dhoni is perfect to it.